The Amburgo range of closed islands and wall cabinets takes refrigeration to a new level of performance in terms of efficiency and product presentation. Minimalist design, high load capacity, reduced consumption, modularity and customisation: the Amburgo range preserves product quality and improves the shopping experience.
Amburgo comes in two forms: closed island and wall cabinet.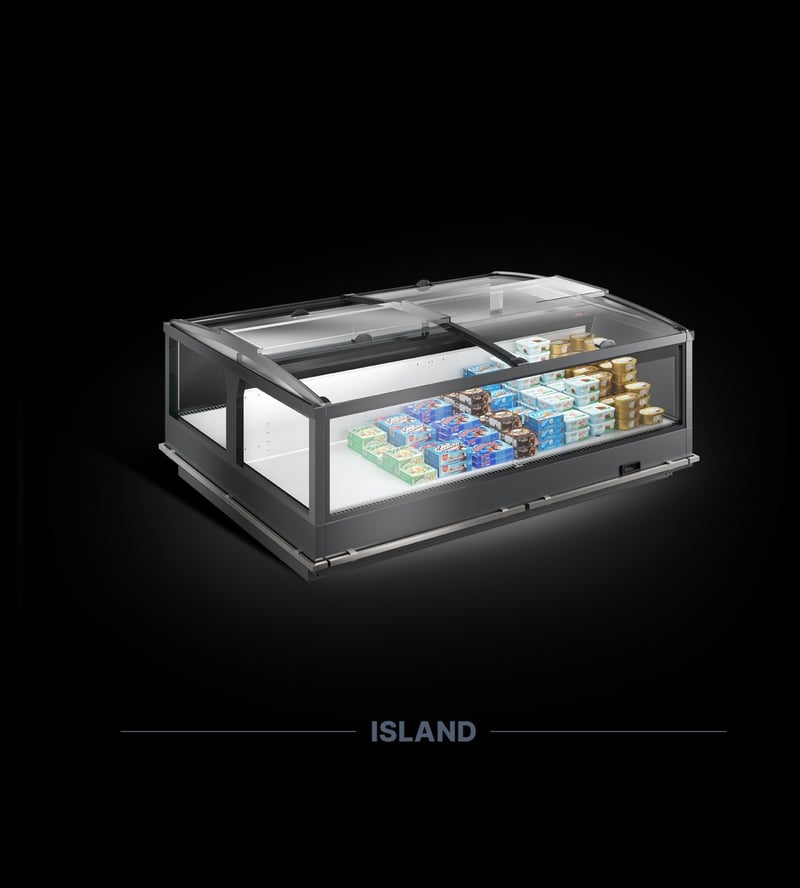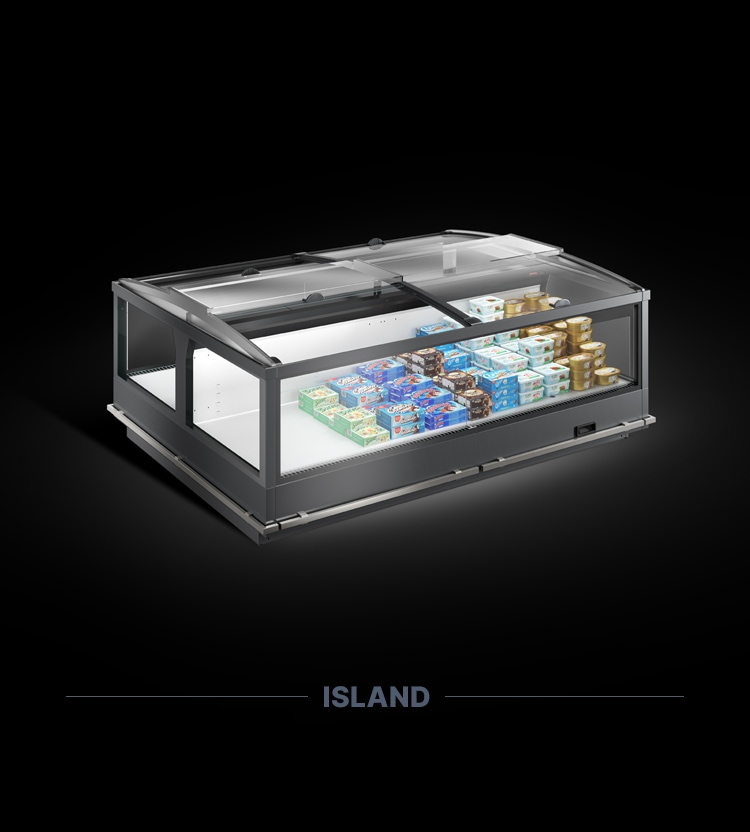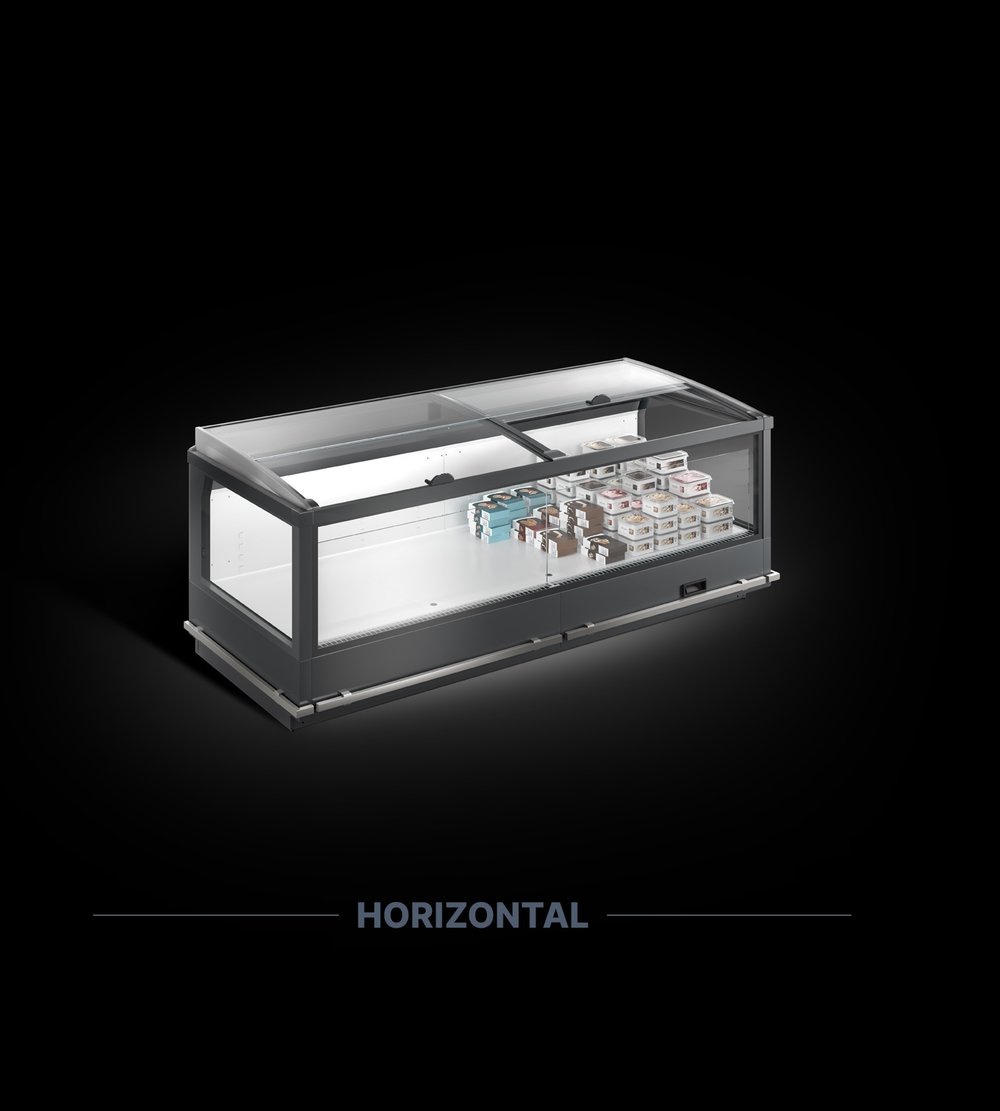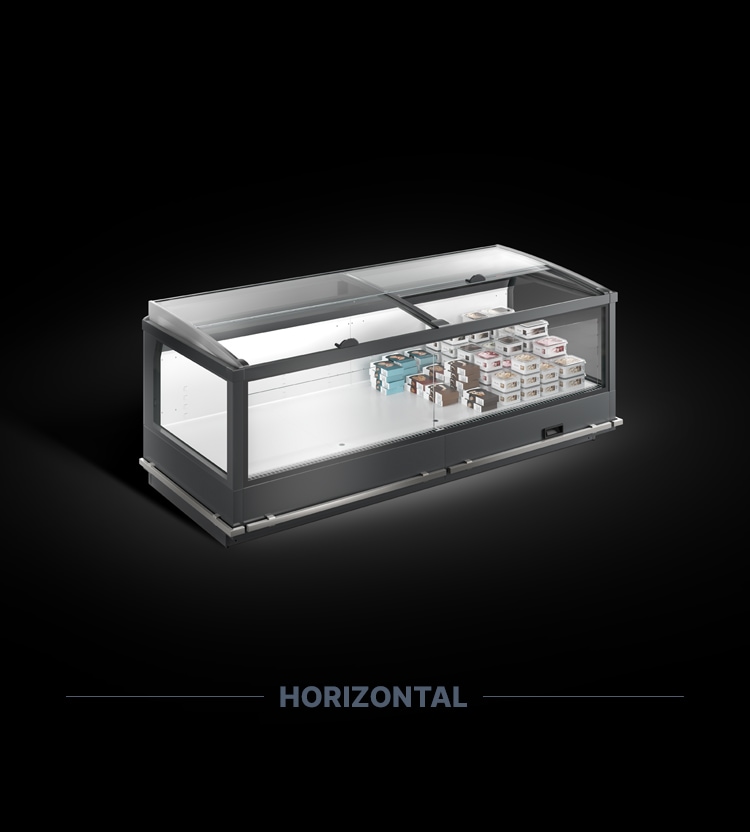 Double basin models are available with a single evaporator for both basins, a solution that increases load capacity and makes maintenance easier and faster.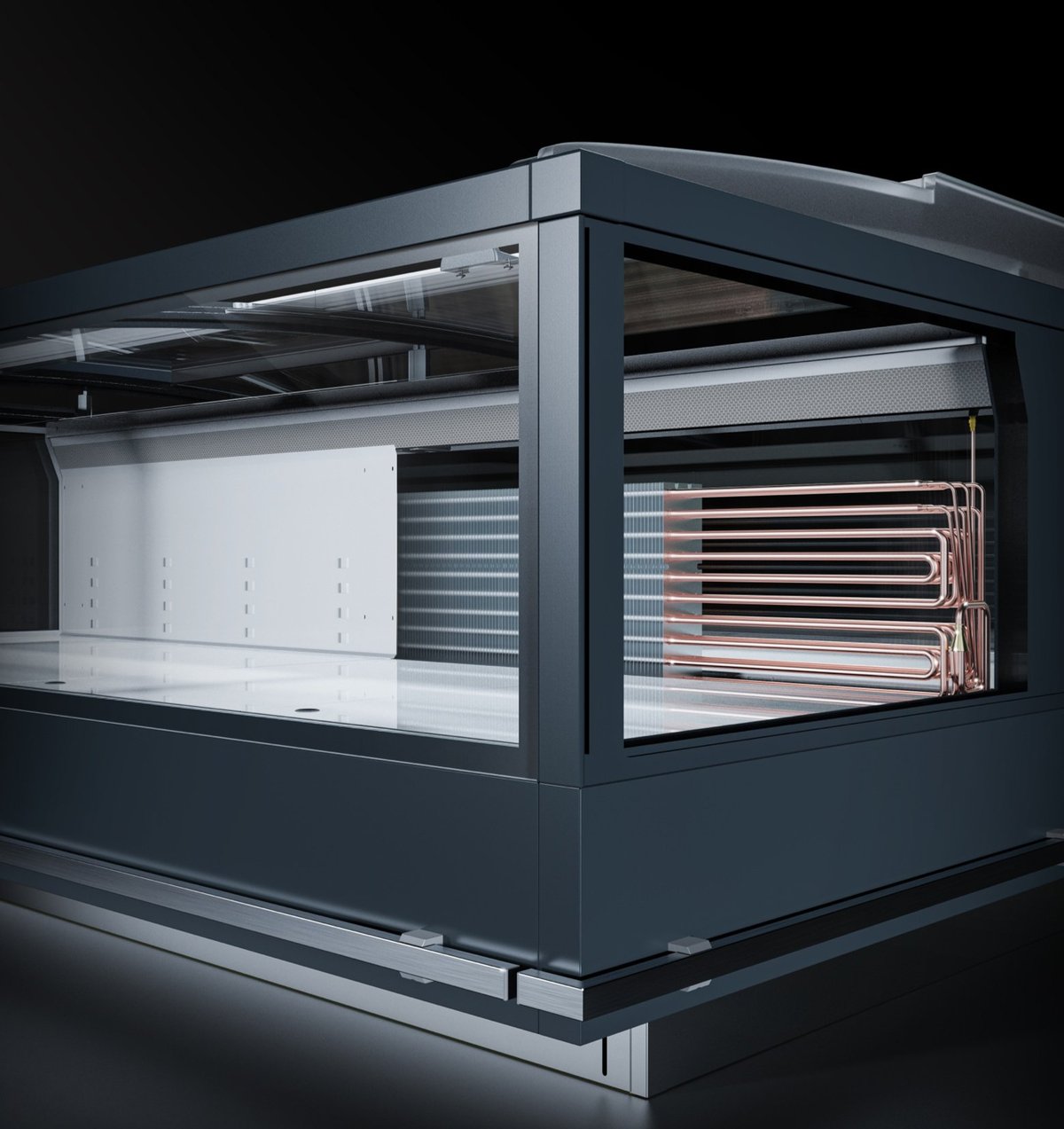 The perfect climate
Innovative technical solutions like the introduction of glass support profiles in PVC and thicker internal foam ensure perfect thermal insulation under all conditions and prevent the formation of condensation. Less waste and constant operating temperature mean greater savings.
---
Modern, minimalist design.
No joints between the glass.
Excellent product display.
High load capacity.
Small footprint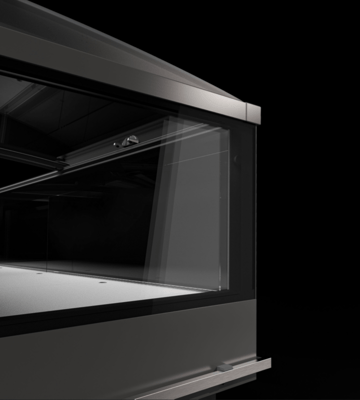 Amburgo islands and wall cabinets stand out for their impressive modularity and flexibility thanks to a wide range of sizes and the availability of multiple combinations, even with end units. Amburgo can satisfy all your store's needs.
Matching style is guaranteed by a variety of customisations:
laminates
stainless steel
paint finishes
AMBURGO
---
Models
All models
Island and horizontal