The practicality of an island combined with the advantages of a semi-vertical cabinet: Daytona is an innovative, patented cabinet that boosts display capacity and encourages impulse buying. Maximum transparency and striking looks combine to focus attention on the products while extensive customisation options facilitate promotions.
---
High load capacity.
Complete transparency.
Minimum dimensions.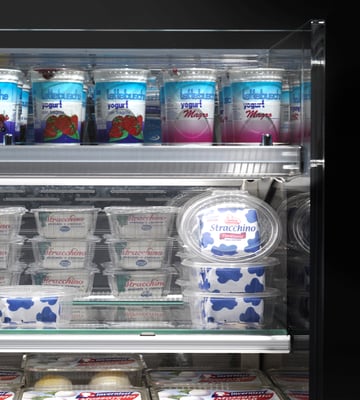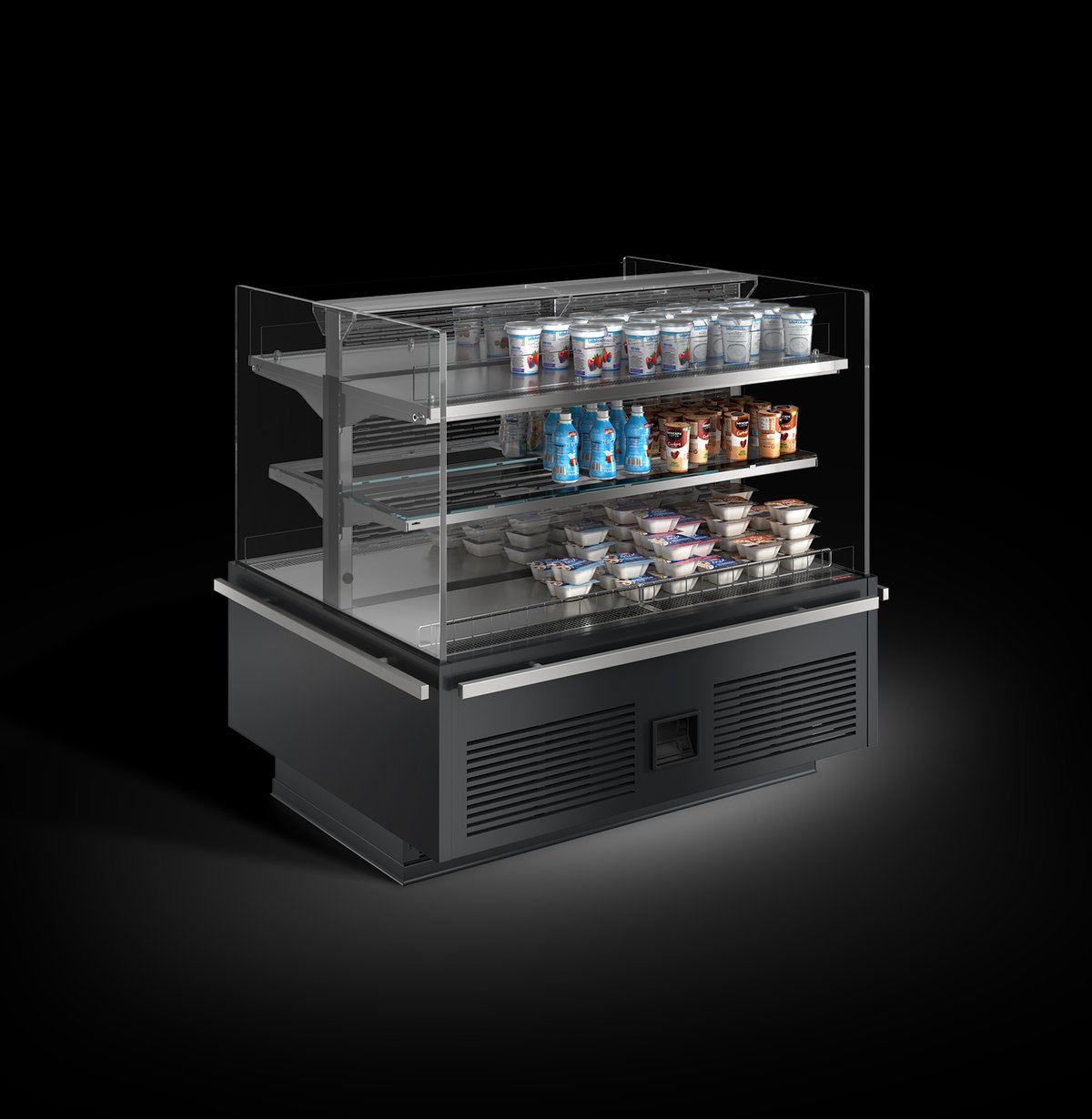 A concentration of functionality.
Advanced ergonomic design ensures easy access to products, encourages take-away sales and facilitates the work of operators. The top basin is exposed to ambient light and completely free from shadow. The bottom basin benefits from the light admitted by multiple glass surfaces and can also be equipped with LED light bars.
MODULAR, VERSATILE, EFFICIENT.
A single air circuit refrigerates all parts of the cabinet, guaranteeing exceptionally uniform temperature in every corner. Versions are available with built-in or remote R290 units for efficient, ecologically sustainable refrigeration.
Always the right style.
Daytona's vertical dimensions permit easy combination and modular multiplexing with many other cabinet types, allowing varied layouts to be created in small, medium and large stores. The bottom panels can be customised to suit many different furnishing styles and specific promotional activities.
DAYTONA