Efficiency, easy access, transparency, versatility and maximum freedom for customisation. Gander 4 closed, plug-in islands with sliding glass covers are ideal for self-service sales of a wide range of products, from frozen foods in the LT/NT version to meat, dairy and other products in the NT version.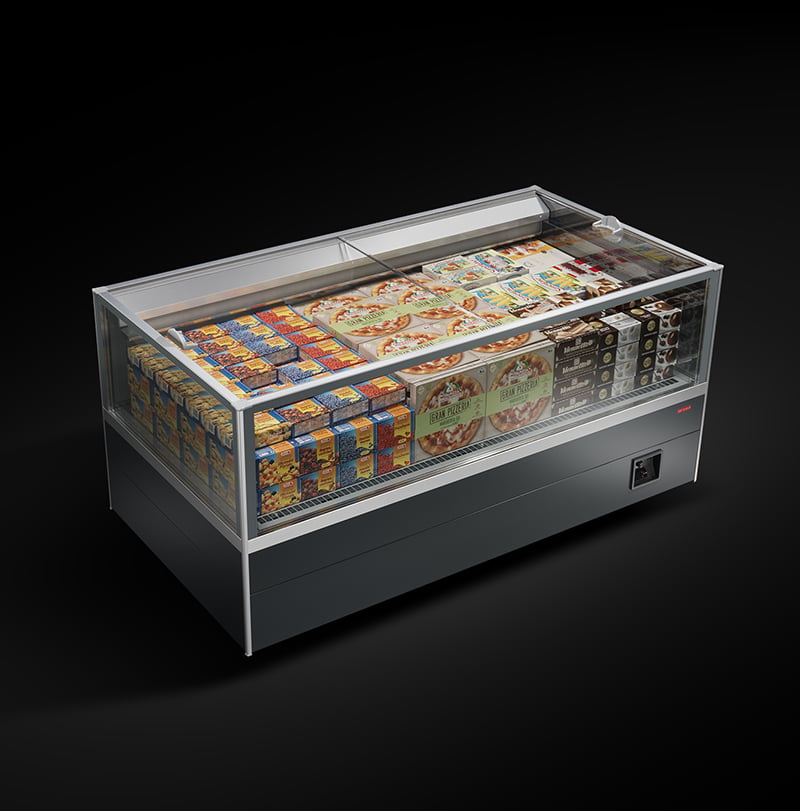 Quality within easy reach.
With its G2 and G4 sliding glass covers, these islands offer a panoramic view of the products on display. In addition, easy access from all sides combines with maximum transparency to encourage impulse buying and optimise the presentation of the latest promotions.
---
Maximum transparency.
Excellent product visibility.
High load capacity.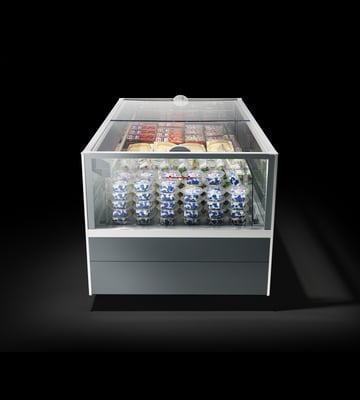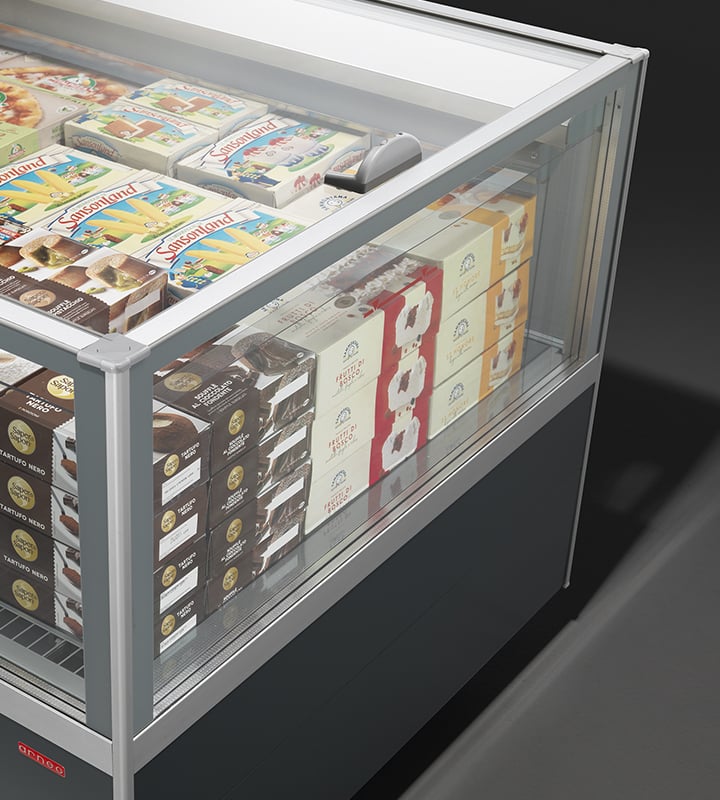 HIGH-PERFORMANCE, SUSTAINABLE REFRIGERATION.
R290 natural gas gives Gander 4 islands low environmental impact combined with excellent performance.
Versatile dimensions.
To facilitate the organisation of space and satisfy multiple display needs, Gander 4 comes in 6 different lengths (880, 1200, 1500, 1800, 2000 and 2400 mm) and the 2000 mm version can even be used as an end unit.
Space for style and communication.
The bottom panels can be customised to match the style of your store's décor and can be easily changed to suit the latest promotions. Gander 4 is therefore a useful and effective communication tool too.
Energy saving thanks to R290 refrigerant.
Ergonomic design for easy access to products.
Different working temperatures.
Maximum freedom for customisation.
GANDER 4
---
Models
All models
Island and horizontal