Korinthos 3 LX is so much more than just a refrigerated counter. Thanks to the ability to integrate serve-over and self-service functions in the same unit, customers are given maximum freedom of choice. The all-round view and excellent transparency afforded by the new LX design stimulate impulse buying too.
Two functions from the same solution.
The availability of serve-over and self-service functionalities from the same counter lets you increase the range of deli, meat, cold cuts, fresh and ready-to-eat products on display while making purchases easier and optimising in-store space.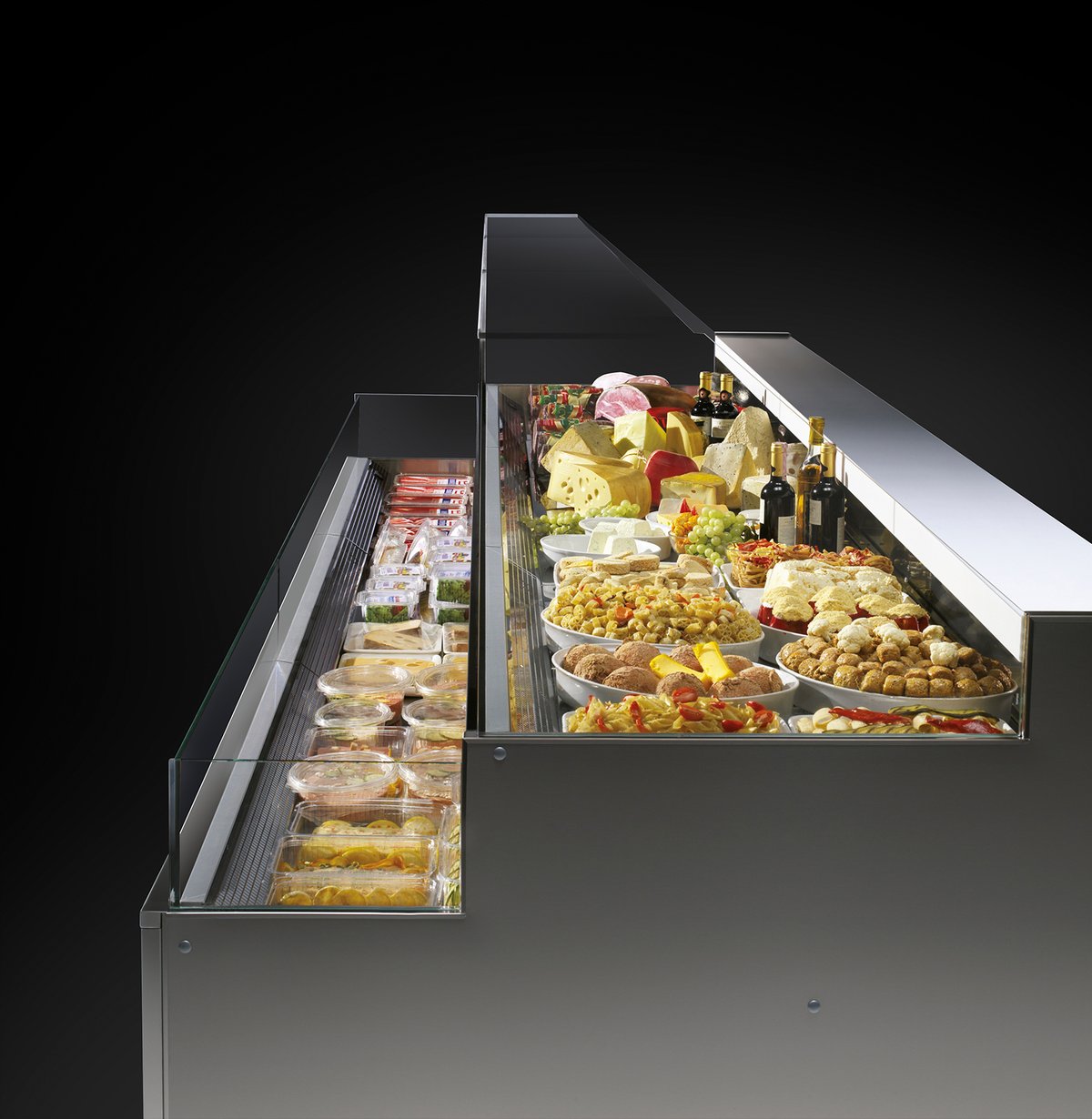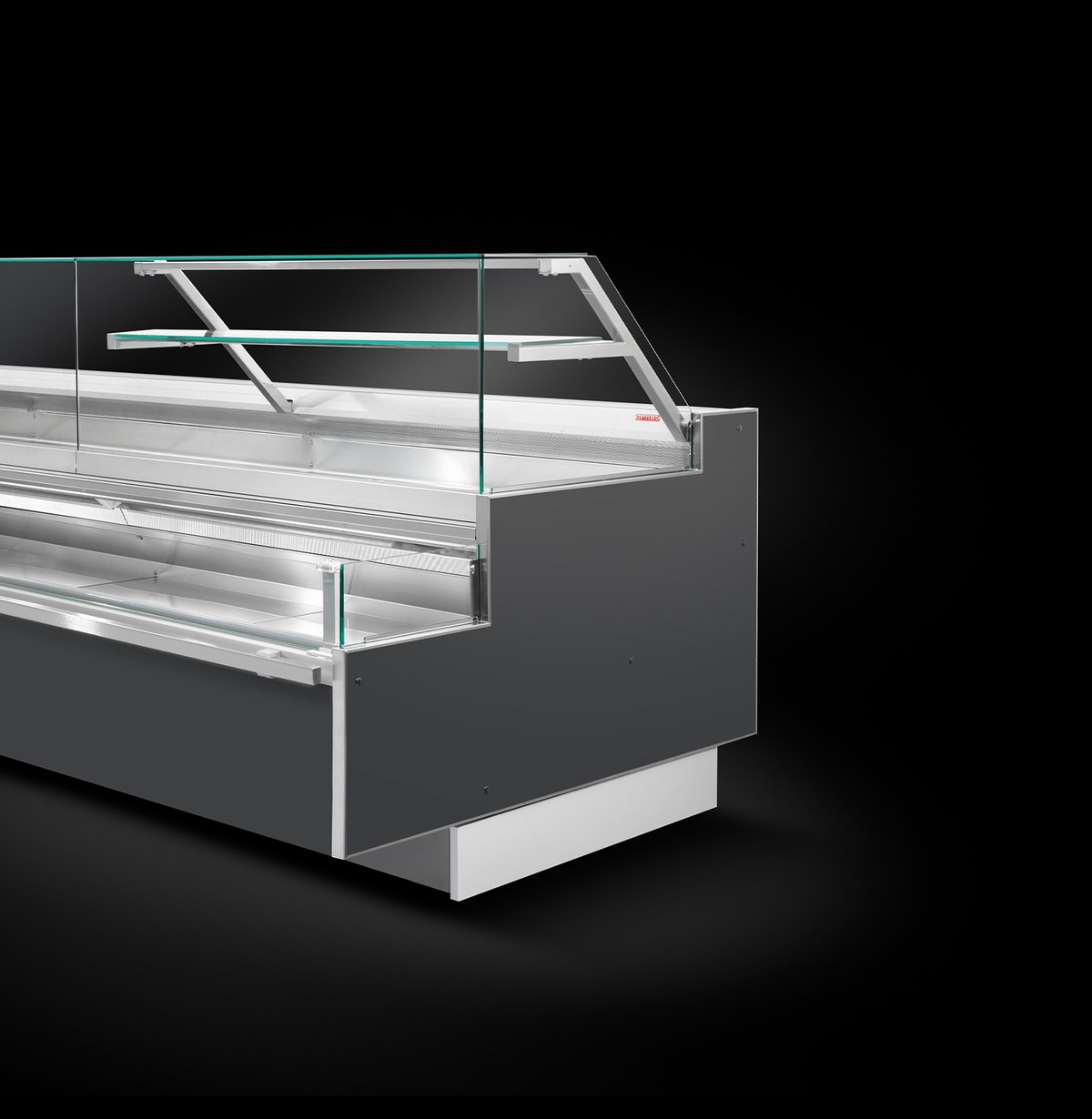 LX design: quality takes the stage.
Clean, linear and lightweight forms enhance visibility and focus attention on the freshness of the foods. This new design also ensures a uniform look with other Arneg LX cabinets.
Panoramic transparency.
The essential lines of this advanced design blend perfectly with the panoramic view afforded by vertical glass, a design solution that places your products in full view, drawing attention to their quality.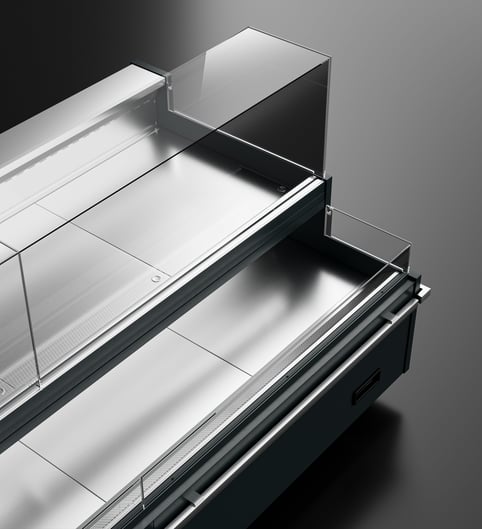 KORINTHOS 3 LX