Arneg's R&D department has come up with a family of plug-in, multi-deck, vertical cabinets that satisfies all modern store requirements. Featuring latest-generation LX design, striking product presentation, energy efficiency, environmental friendliness, and amazing versatility thanks to a wide range of versions and excellent performance, Nimes LX has everything it takes to be the best.
LX DESIGN: FOCUS ON TRANSPARENCY.
Refrigeration that protects the future.
R290 natural refrigerant boosts efficiency and reduces impact on the environment. This solution combines our commitment to sustainability with a quest for ever better performance to limit electrical energy consumption and improve safety.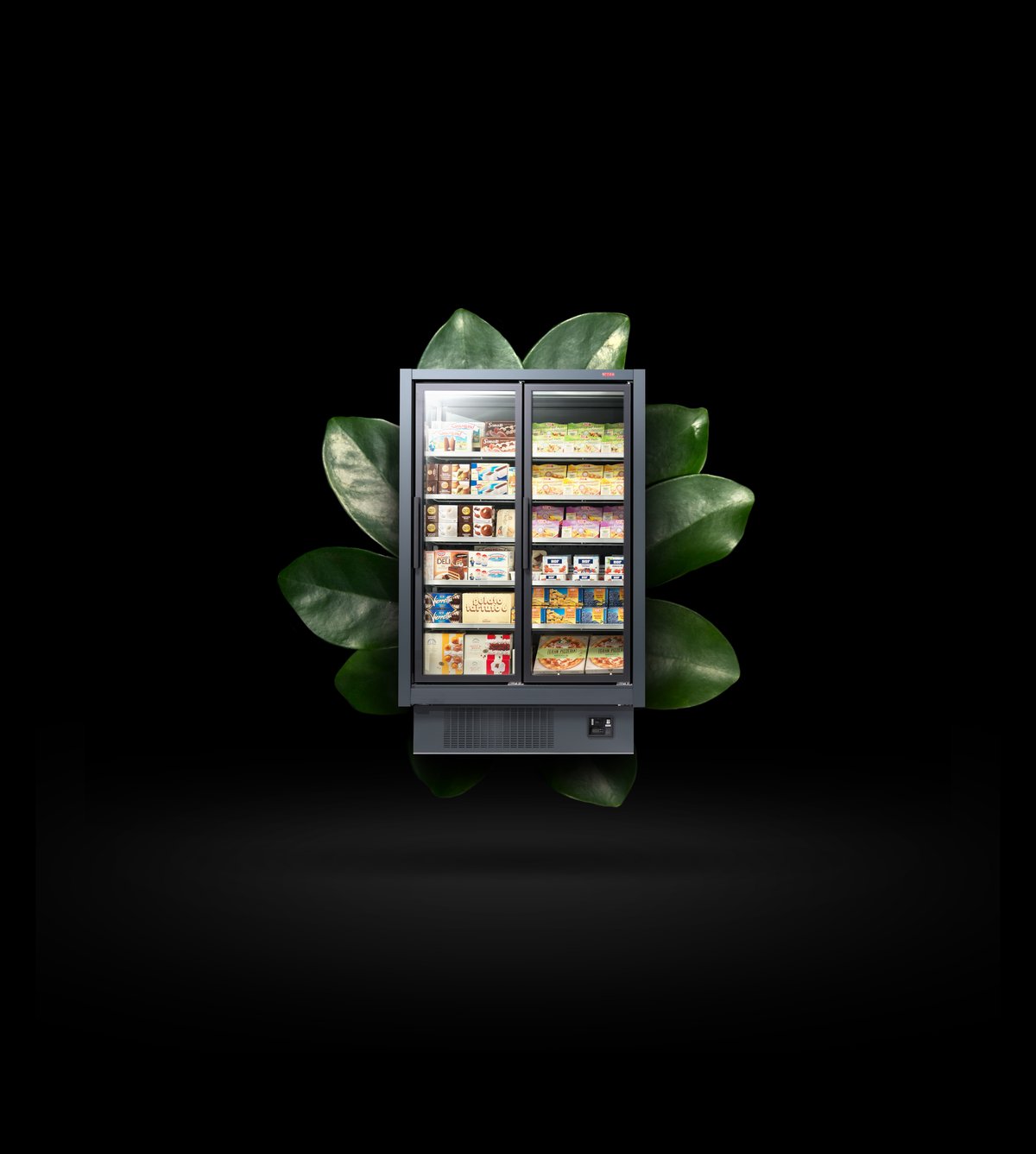 The ability to satisfy different needs is clear from the versatility of the many versions available, all characterised by a high load capacity and extremely silent operation. The Nimes LX range includes open and glass-door normal temperature versions, and glass-door low temperature vertical cabinets. All versions are available in different sizes.
A new dimension in presentation.
An oblique, 3-D effect rear pillar and stepped shelves optimise lighting and present products in an extremely striking manner.
No more defrosting.
The normal temperature, glass-door version is equipped with Arneg Air System technology, an exclusive Arneg innovation that ensures a constant preservation temperature and eliminates the need to defrost.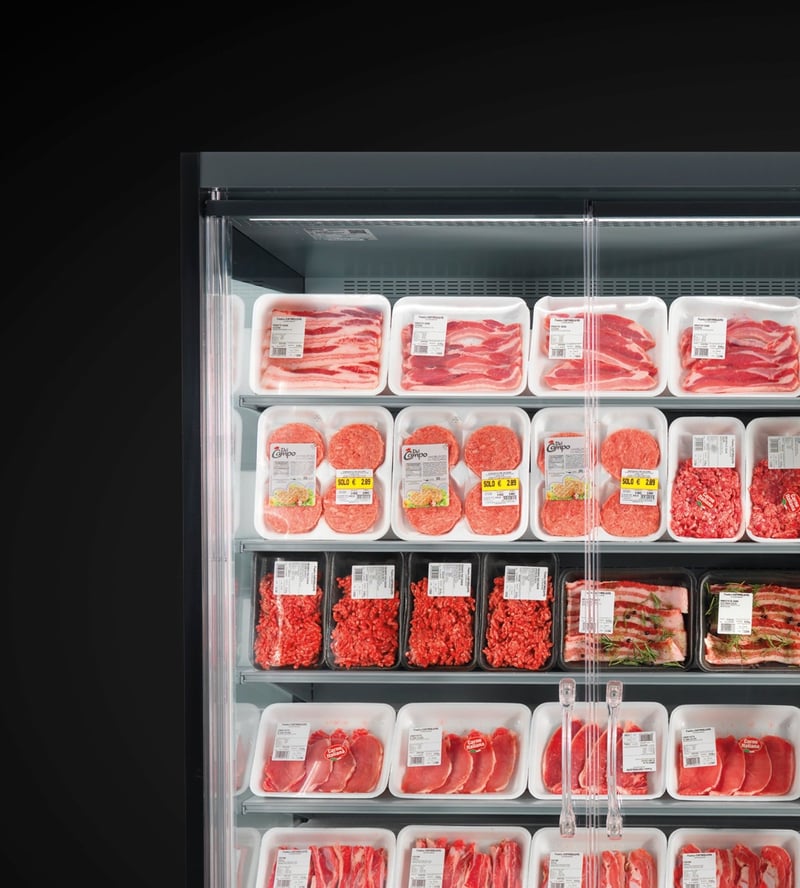 NIMES LX