OSAKA 3 LX, EYE-CATCHING EVOLUTION.
Designed and made to focus attention on your products, stimulate impulse buying, maximise load capacity and satisfy all display needs, Osaka 3 LX can be extensively customised and uses the latest technologies to ensure top-quality food preservation and easy management.
LX DESIGN: QUALITY YOU CAN SEE.
THE PRODUCT AS PROTAGONIST.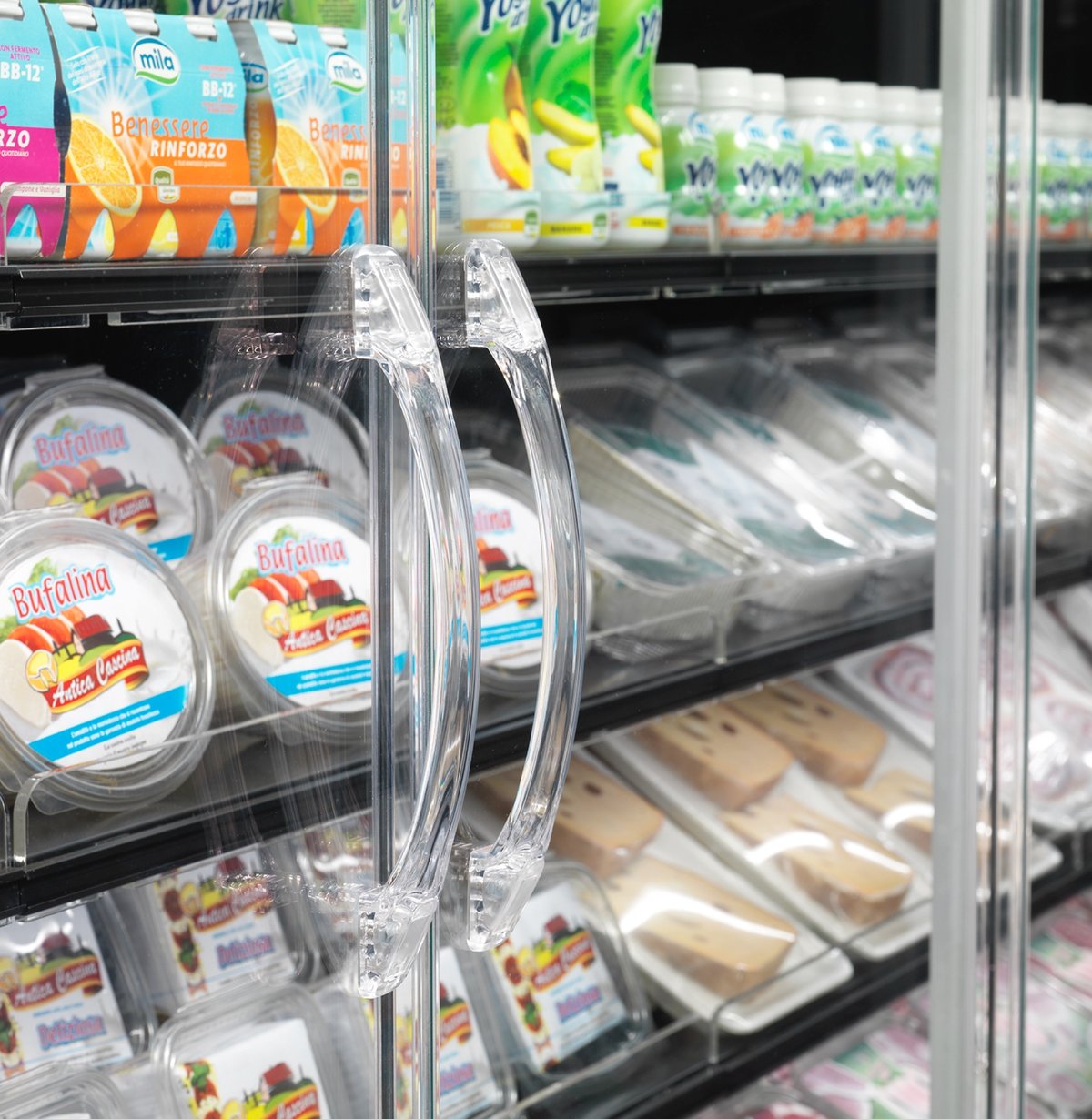 Freshness on display.
With ultra slim shelves, "full vision" transparent doors and latest generation LED lighting, Osaka 3 LX improves visibility and presents your products in a more attractive light. The front glass seems to disappear, making the shopping experience simpler and more satisfying.
Performance for maximum efficiency.
Osaka 3 LX is the positive temperature vertical refrigerated cabinet that combines transparency with efficiency and advanced performance. It is equipped with low consumption fans and patented Arneg Air System technology to ensure a constant storage temperature and no more defrosting. Osaka 3 LX reduces energy consumption and simplifies operations.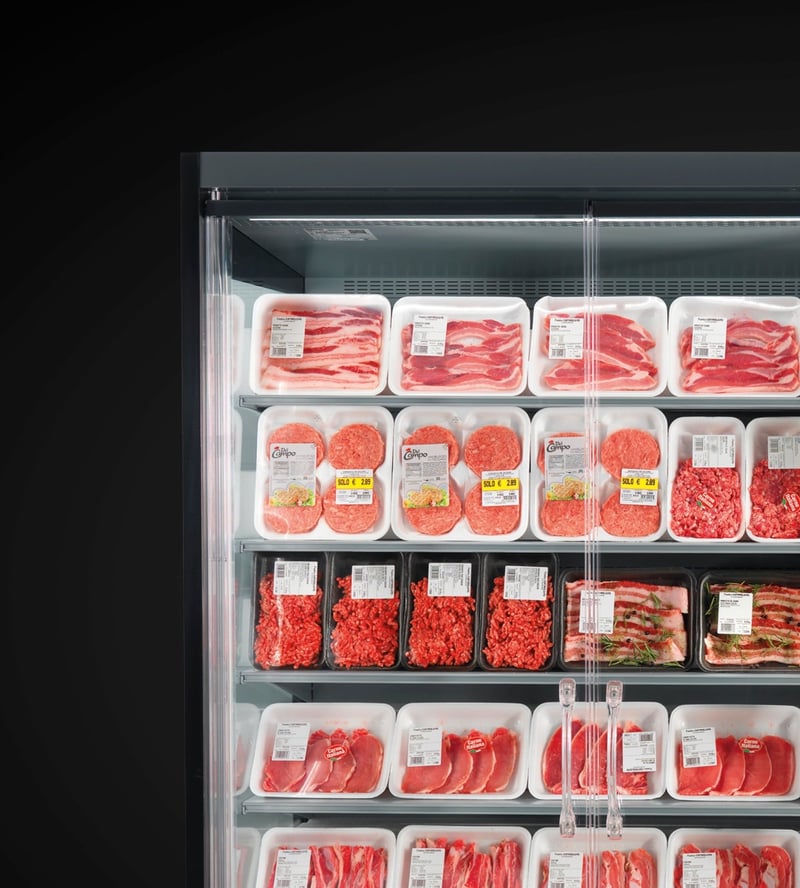 -37% energy consumption compared to a conventional equivalent.
2 °C preservation temperature range.
No defrosting.
Constant temperature around the clock.
REFRIGERATION THAT PRESERVES THE FUTURE.
Osaka 3 LX can be equipped with the revolutionary Arneg Eco Ring system, the refrigeration solution that significantly reduces impact on the environment and improves safety by using a reduced quantity of natural gas to cool even large cabinets in plug-in mode.
---
Enhanced environmental sustainability
Maximum energy efficiency
Simpler maintenance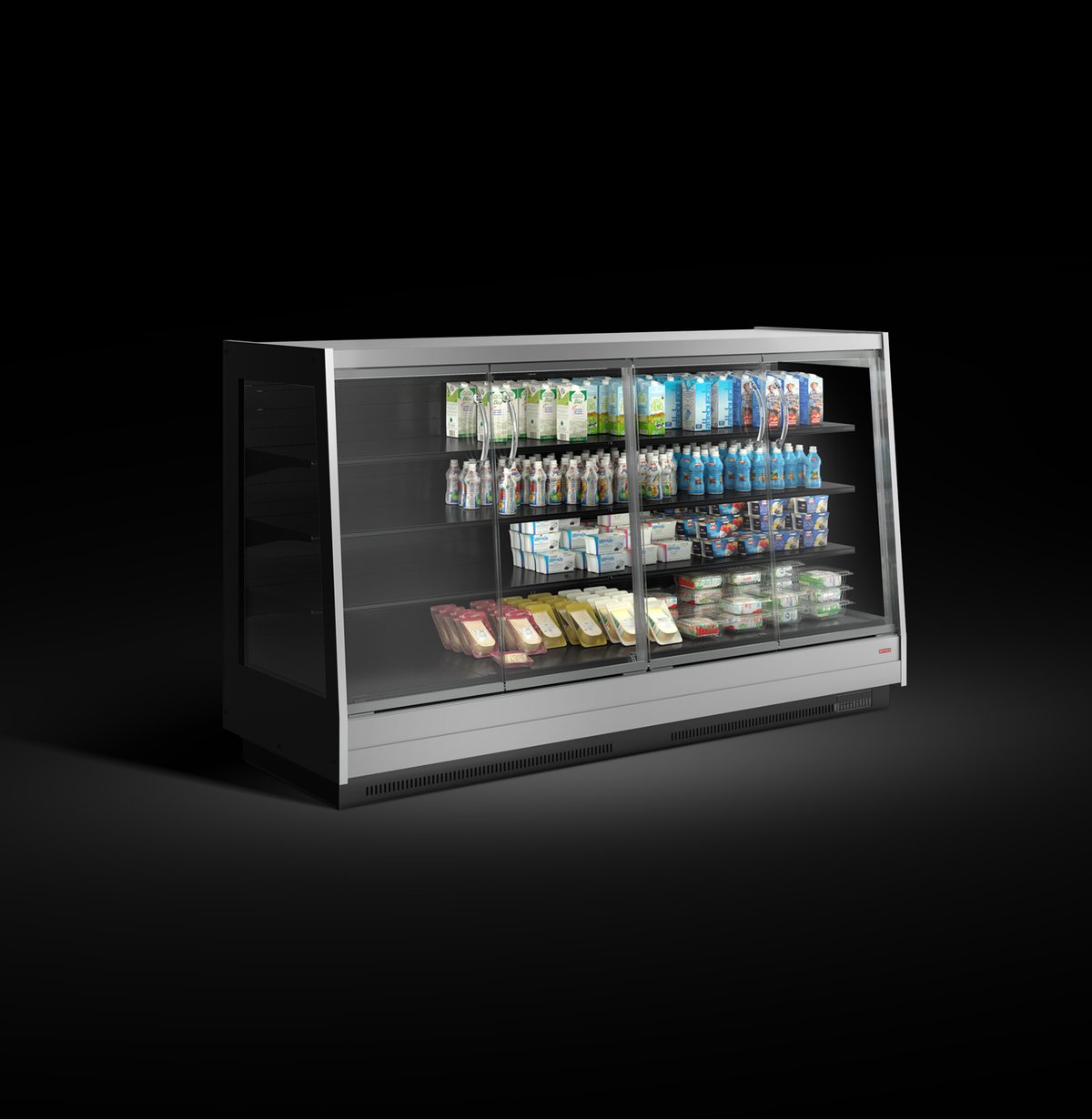 Innovation in semi-vertical form
The Osaka 3 LX family has just acquired a new member: Osaka 3 LX Q. This semi-vertical cabinet with "full vision" transparent swing-doors stands out for its innovative design featuring a smaller front top panel, increased load capacity and a greater display area than any conventional semi-vertical alternative. The perfect Grab & Go solution for modern stores.
Verticali e semi-verticali sono disponibili in diverse dimensioni per adattarsi alle esigenze del punto vendita e possono essere personalizzati nel colore e dotati di illuminazione LED.
Minimum footprint.
Maximum load capacity.
Excellent view of products.
CONFIGURE YOUR SPACE FOR GROWTH.
Osaka 3 LX can be installed alongside other LX wall cabinets to create truly complete sales areas. Continuity in styling and a fluid display configuration offer shoppers a more satisfying experience.
OSAKA 3 LX
---
Models
All models
Semi-vertical
Vertical