ONE FAMILY FOR ALL NEEDS.
Santiago 2 is a family of vertical and semi-vertical refrigerated cabinets that combines versatility in use with energy saving and attractive looks. Available as vertical glass-door cabinets, as semi-vertical cabinets with "full-vision" flat, sliding doors and in various widths and lengths, Santiago 2 offers the flexibility and performance needed by stores that want to stand out.
---
Continuity of presentation.
Maximum customisation.
Wide range of shelves.
Maximum product visibility.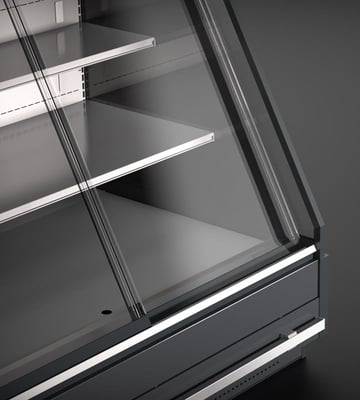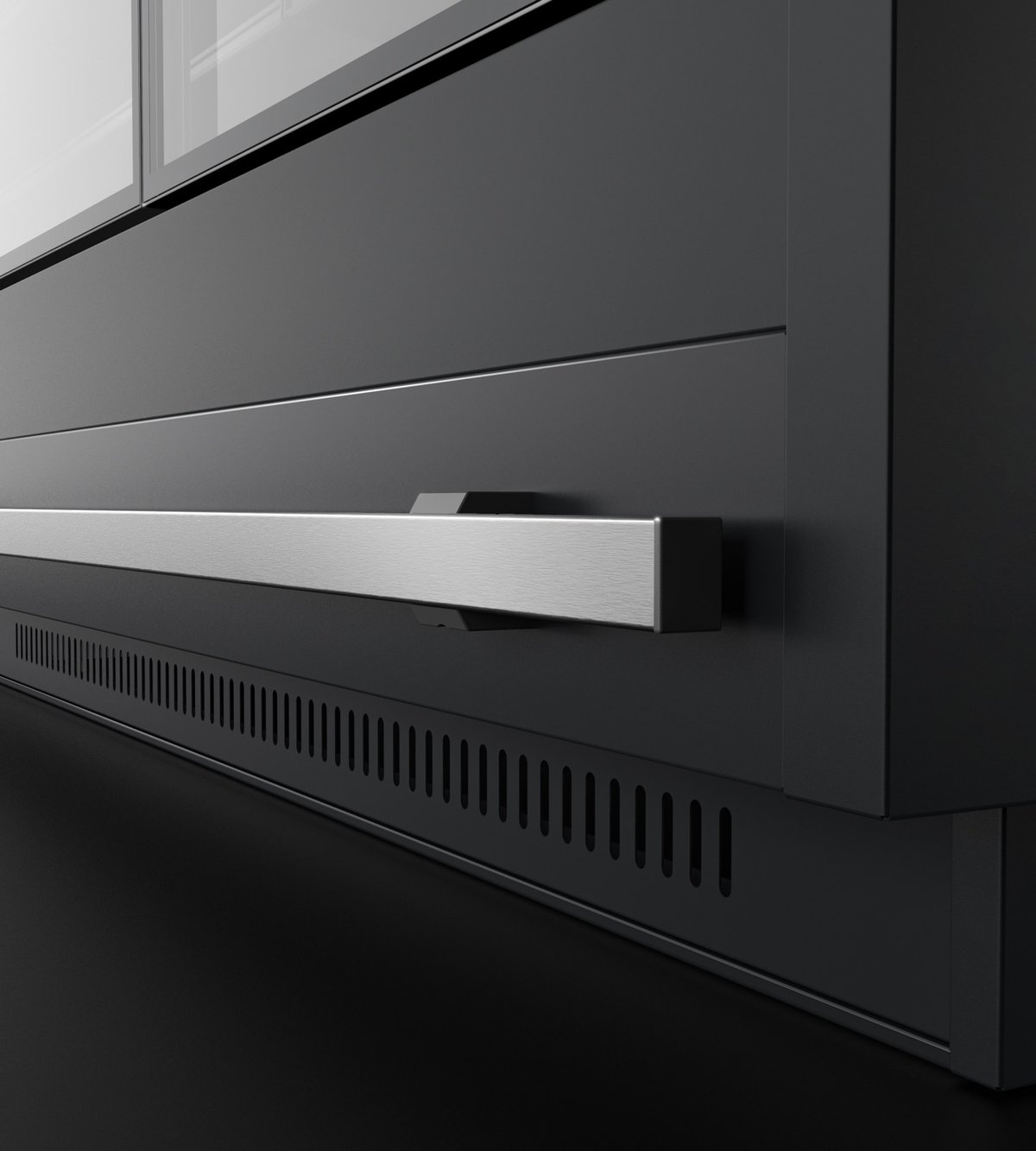 ---
Offered in vertical and semi-vertical versions, both available in a choice of sizes, Santiago 2 satisfies all your space and product category needs.
An air of efficiency.
Santiago 2 refrigerated cabinets feature special non-heated glass and low-energy, electronically controlled fans for reduced electricity consumption. In addition, a choice of advanced refrigeration systems minimises environmental impact and maximises efficiency.
Arneg Eco Ring, sustainable refrigeration.
Santiago 2 vertical cabinets can be equipped with the revolutionary Arneg Eco Ring system. This unique refrigeration solution significantly reduces impact on the environment and improves safety by using a reduced quantity of natural gas to cool even large cabinets in plug-in mode.
Arneg Air System, the temperature of quality.
Santiago 2 cabinets can also be configured with the exclusive Arneg Air System. This patented technology uses dynamic air blades to recirculate air inside the refrigerated compartment, maintaining a constant temperature 24 hours a day, eliminating the need to defrost and optimising energy efficiency.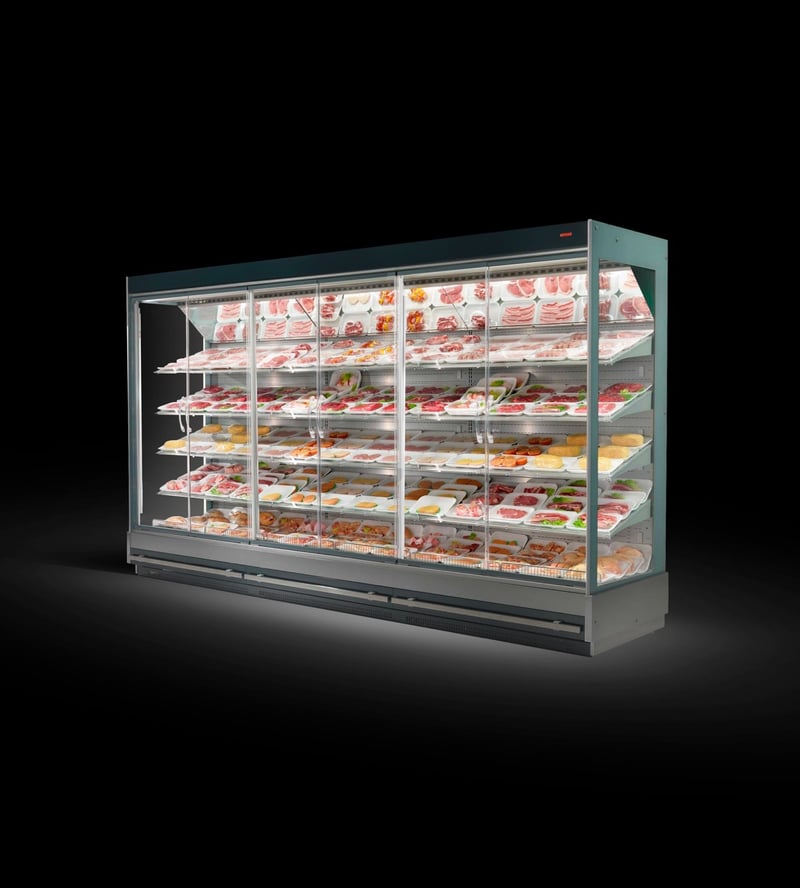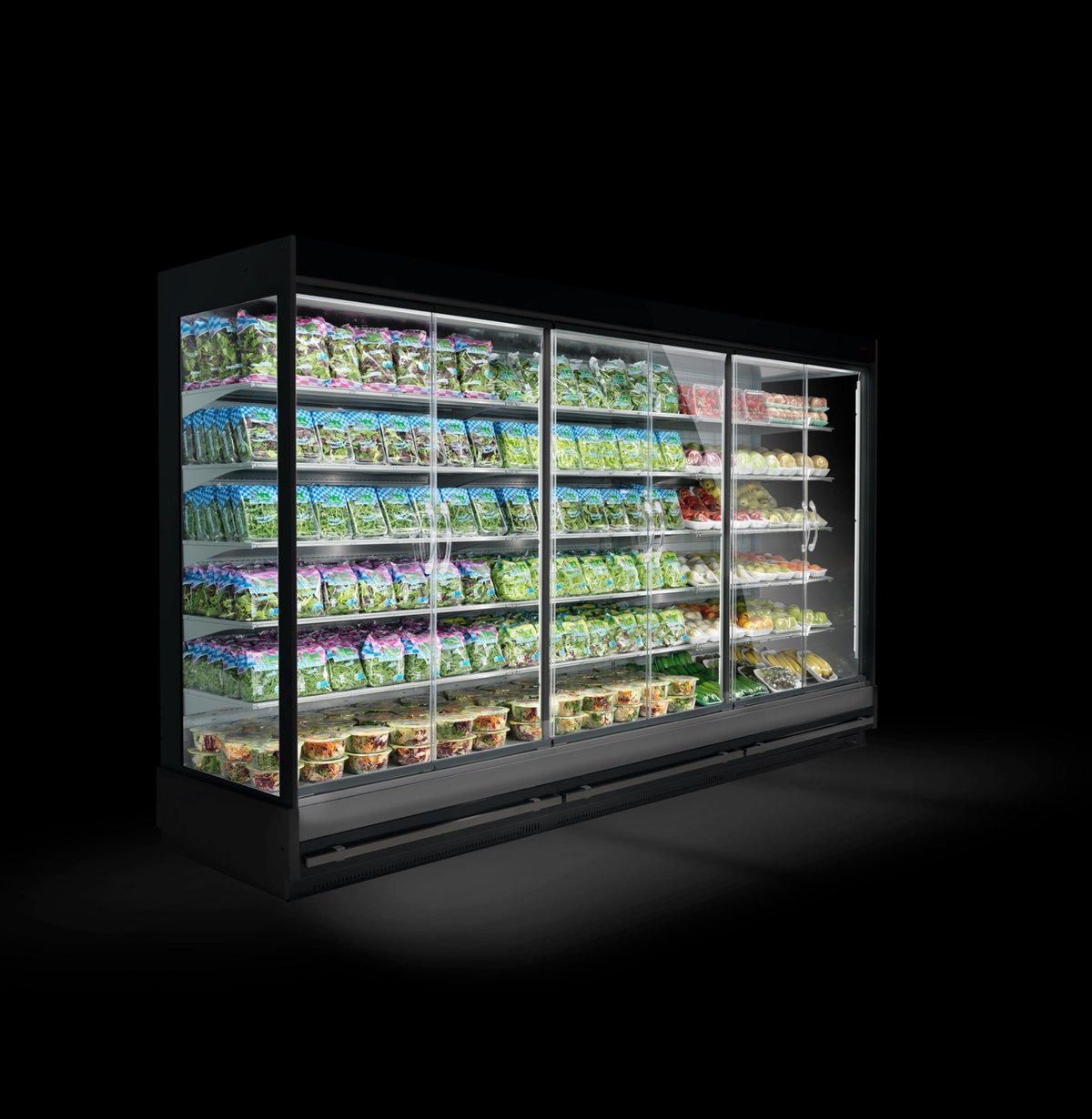 Products in the spotlight.
Santiago 2 cabinets are perfect for meat, dairy products, cheese, pre-packed fruit and veg and pre-packed fish. They guarantee excellent visibility and offer unrivalled transparency thanks to their extensive use of panoramic glass. These cabinets can also be customised by reinforced PVC bumpers and a choice of finishes, thanks to colours and wood effects that match the visual and stylistic identity of the most refined stores.
Robust cabinet structure.
Maximum customisation.
Easy access to product.
Wide range of models.
Like all Arneg vertical cabinets, Santiago 2 is modular in design and can be multiplexed without side panels to ensure continuity in presentation and give customers the impression of choosing from a single, extended cabinet. Combined with impressive operating flexibility and configurability, this makes Santiago 2 the perfect choice for store operators seeking to combine efficiency and functionality with a distinctive, welcoming look.
SANTIAGO 2
---
Models
All models
Semi-vertical
Vertical