Ideal for small, medium and large stores, Sendai 2 islands have the functional flexibility to furnish and serve the entire point of sale. Excellent product visibility, extensive customisation and energy efficiency come together to make these islands the ideal choice for anybody seeking excellent performance plus a modern, linear design.
Depending on the requirements of the store, Sendai 2 can serve as a serve-over, promotional or self-service counter. Thanks to a telescopic frame, it can even be tilted to different angles to suit display needs.
The design of visibility.
Maximum transparency permits a 360° view of the products on display while minimalist design ensures a high visual impact. An exceptional island at the service of gastronomic excellence.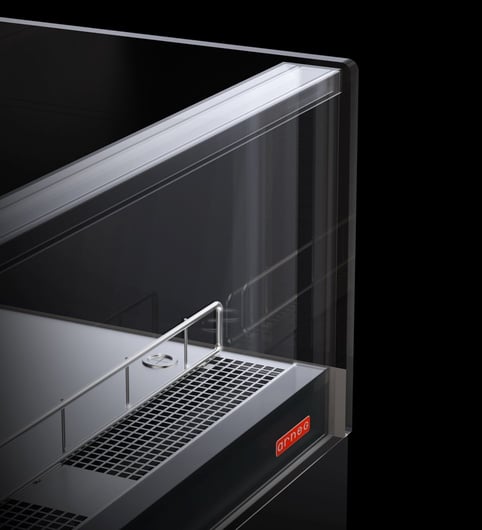 Wide range of models.
Flexible compositions.
Range of sizes.
Refrigeration that protects the future.
R290 natural refrigerant boosts efficiency and reduces impact on the environment. This solution combines our commitment to sustainability with a quest for ever better performance to limit electrical energy consumption and improve safety.
Always the right style.
The highly functional structure can be enclosed in various finishes, including wood, marble, ceramic, steel and plastic. Sendai 2 solutions can also be fitted with wheels for easy movement as the needs of the store change.
SENDAI 2
---
Models
All models
Serve-over
Island and horizontal
Semi-vertical