ATTRACTIVE, SEDUCTIVE PRESENTATION.
The result of an advanced display concept aimed at stimulating the Grab&Go purchases typical of modern shopping, the new Velden LX range of semi-vertical cabinets and islands places the product centre-stage. Latest-generation LX design, great versatility and maximum functionality for an unprecedented shopping experience.
LX design: quality takes the stage.
Clean, linear and lightweight forms enhance visibility and focus attention on the freshness of the foods. This new design also ensures a uniform look with other Arneg LX cabinets.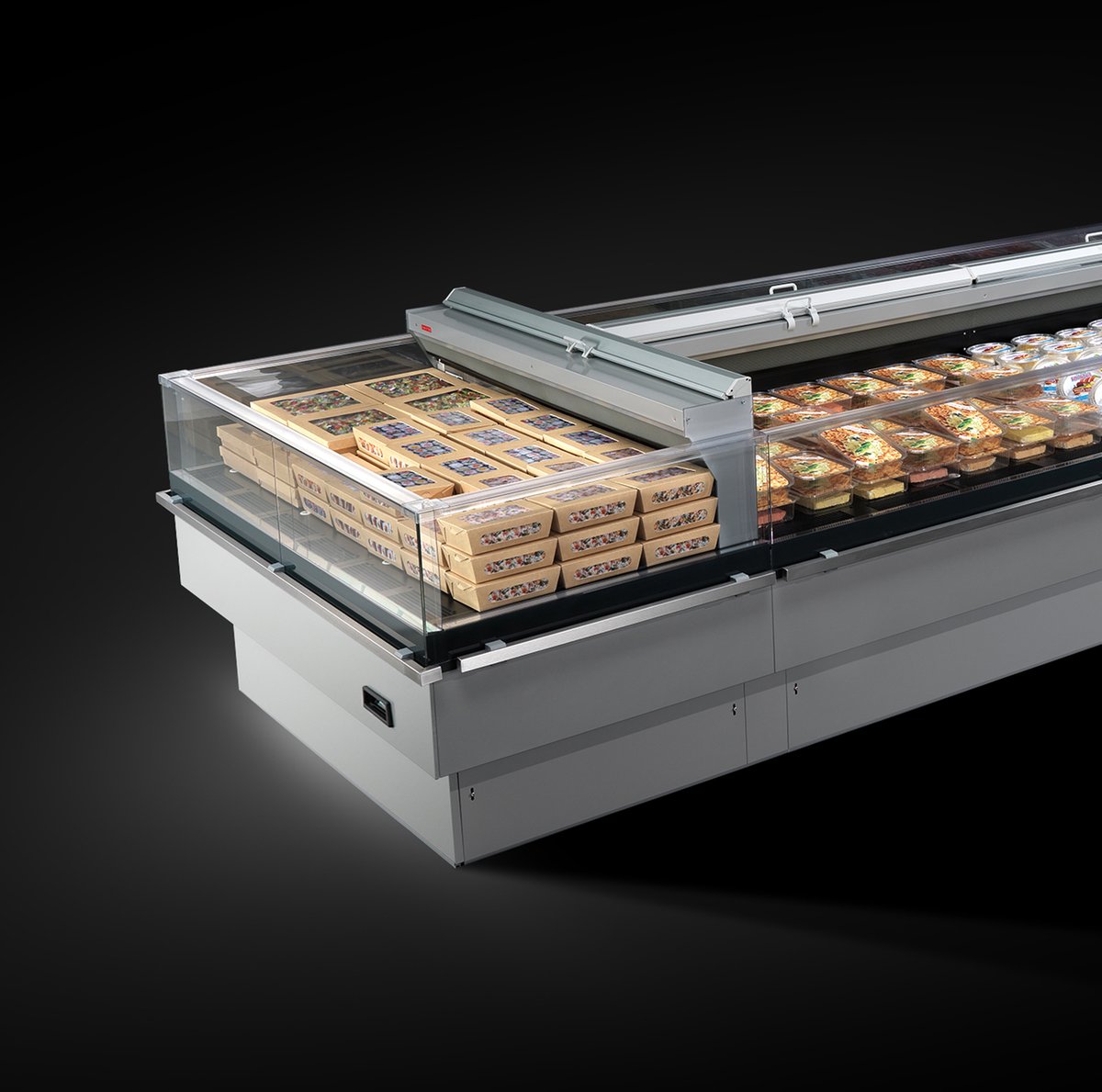 The transparency and essential design of the semi-vertical version, with or without end units, guarantees exceptional visibility while the island version offers an all-round view. Thanks to its double basin, Velden LX can display a wide range of products, from pre-packed dairy, cold cuts and fruit and veg to delicate foods like meat, pre-packed fish, desserts and cold deli.
---
Minimalist design
Maximum transparency
Integrated LED lighting option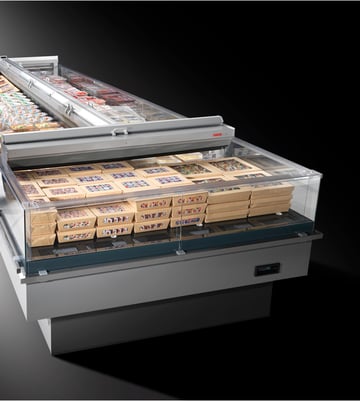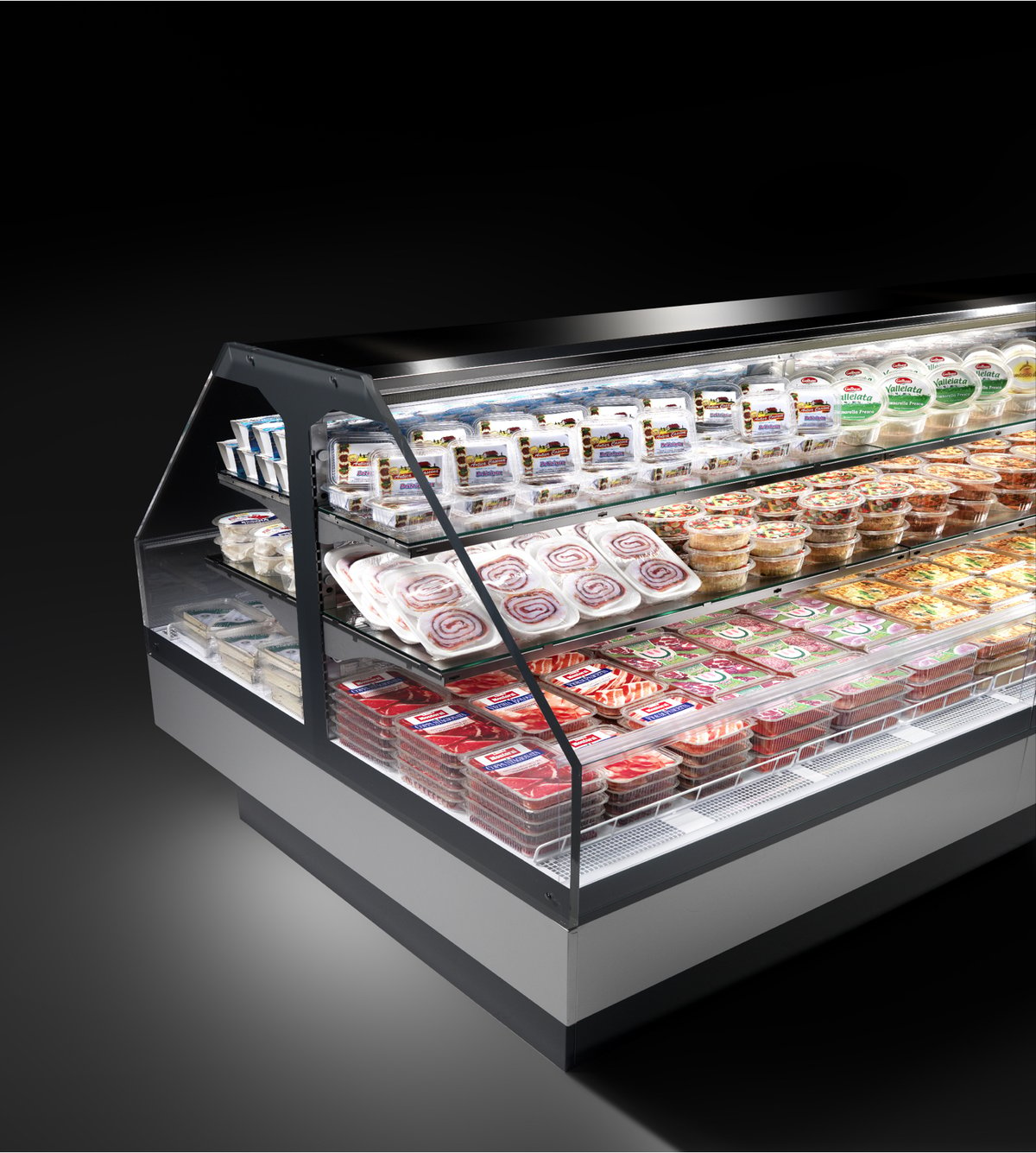 Double basin structure
High load capacity
Easy access to products
Perfect in any setting.
Remote, multiplexable and available in various depths and heights, the Velden LX range can be customised in finish to match the décor of any store.
VELDEN LX
---
Models
All models
Island and horizontal
Semi-vertical